Sorry for the mini-hiatus guys! Traveling and writing took me away, but I'm excited to be back for a blogfest & giveaway for Unraveling by Liz Norris, which comes out today!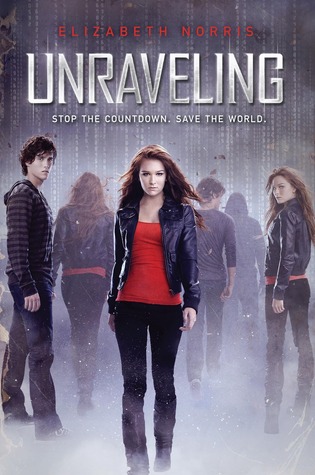 Two days before the start of her junior year, seventeen-year-old Janelle Tenner is hit by a pickup truck and killed—as in blinding light, scenes of her life flashing before her, and then nothing. Except the next thing she knows, she's opening her eyes to find Ben Michaels, a loner from her high school whom Janelle has never talked to, leaning over her. And even though it isn't possible, she knows—with every fiber of her being—that Ben has somehow brought her back to life.

But her revival, and Ben's possible role in it, is only the first of the puzzles that Janelle must solve. While snooping in her FBI agent father's files for clues about her accident, she uncovers a clock that seems to be counting down to something—but to what? And when someone close to Janelle is killed, she can no longer deny what's right in front of her: Everything that's happened—the accident, the murder, the countdown clock, Ben's sudden appearance in her life—points to the end of life as she knows it. And as the clock ticks down, she realizes that if she wants to put a stop to the end of the world, she's going to need to uncover Ben's secrets—and keep from falling in love with him in the process.
(You can read the first 90 pages of Unraveling here.)
In her blurb for the book, Andrea Cremer describes it as VERONICA MARS meets X-FILES. So Sarah G, who organized this lovely blogfest, wanted to know: Who are your favorite fictional sleuths?
Well! Seeing as Andrea beat me to the punch with Veronica and Scully, I've got to move to my next favorites:
Stephanie Plum from Janet Evanovich's series rides with an overweight ex-prostitute named Lula collecting perps who skipped their hearings as a bounty hunter in Jersey. This series has gone on a bit long (and the movie was impressively bad), but I can't recommend the first five (hell, the first eight) enough for a beach read that will make you laugh out loud.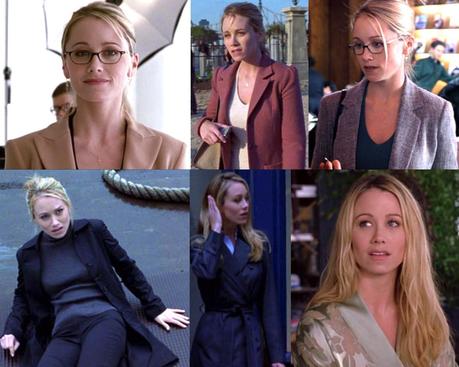 Matilda Jeffries from Zoolander was my favorite everything—a blonde investigative reporter with a sassy streak. (No I'm not projecting at all!) Dodging Katinka and surmounting the two genuine idiots she had as cohorts, Matilda cracked Mugatu and eventually helped teach kids to read real good.
Sherlock, of course! And though I love the Robert Downey Jr. version, Benedict Cumberbatch's sociopathic BBC version is supreme to me. That thing, with the collar and the cheekbones!
Sarah's also organized an opportunity to win a copy Unraveled! Enter below, and this giveaway is open internationally.
[ETA: CONTEST ENTRY FORM REDACTED! IT'S OVER, SORRY :( ]
Good luck to all of you! And who are your favorite fictional detectives?